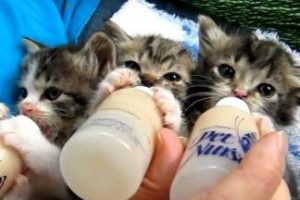 It's kitten season and Purr Partners is preparing for the arrival of numerous little furry baby  kittens that will need love, care, food, shots, spay/neutering and of course a loving foster home.
You can help Purr Partners by taking part in our
2017 Kitten Shower!
To be held the weekend of May 13 – 14.  Saturday we will be at PetSmart Wake Forest and Sunday at PetSmart Six Forks & Strickland.   Please drop off your gifts at one of these locations or you can place an order with Amazon Smile by clicking this link.
Gift Suggestions
Royal Canin Baby Cat can & dry food
Fancy Feast Kitten canned food
Nursing bottles for kittens
Jars of organic ham, chicken, beef, or turkey baby food (NO VEGETABLES)
Canned organic pumpkin puree
Forti Flora probiotic supplements
Breeders Edge Powdered Kitten Formula
Pedialyte (plain)
Digital thermometers
Baby scale
Pet bed warmers
Small cat beds
Toothbrushes for grooming kittens