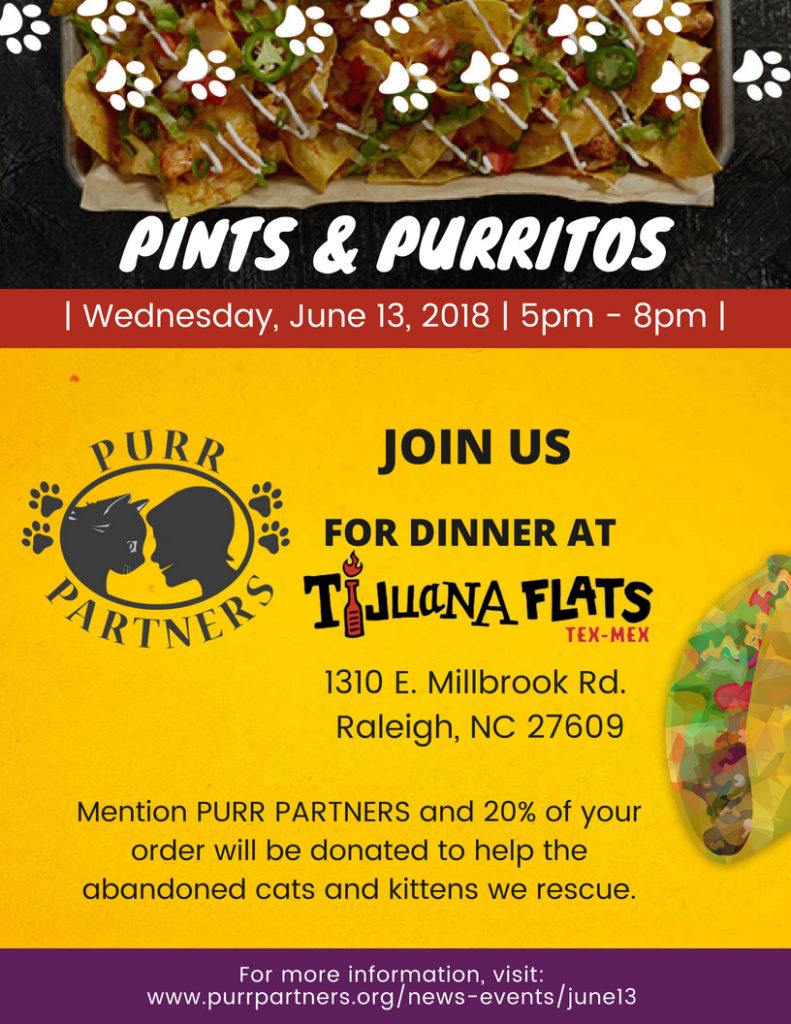 Tijuana Flats, known for its made-to-order, fresh, tex-mex and unique wall art, is partnering with Purr Partners for a special event.  
Wednesday, June 13 from 5-8 pm we invite you to join us at the Quail Corners location for Pints and Purritos!

 
Mention Purr Partners when you place your order and 20% of the proceeds will be donated to our organization.
Stop by our table and say Hola!  Buy a couple raffle tickets and maybe you will be the lucky winner of the Fantastico Fiesta Basket!
Download and share the Tijuana Flats Flyer!
Tijuana Flats
Quail Corners Shopping Center
1310 E.Millbrook Rd
Raleigh, NC 27609