Some of our kitties need a 
SPECIAL

 kind of love…

Our Extra Special kitties are cats that happen to be disabled in one way or another.  The definition of disability is the ability to do or be something in another way.   The fact is that cats are highly adaptable creatures and can usually live normal lives once they adjust to their new circumstances.

There are many reasons why we consider a cat or kitten Extra Special.
Vision impairment either total or partial blindness

Missing or injured limbs

Paralyzed partially or totally

Neurological problems such as cerebellar hypoplasia, seizures, brain damage

Severe obesity which can cause diabetes, urinary problems and other health problems

Urinary tract problems

DiabetesElderly – typically 7 years or older

Poorly socialized or semi-feral

Psychological problems resulting from abuse, etc.

Cage Stress cats that are unable to adapt to being in a cage or in public

FIV+ or FELV+
To some people, these animals are not adoptable. In fact, in some cases, if these cats and kittens weren't in the care of Purr Partners they would be destroyed.
We at Purr Partners believe that these cats deserve loving homes. They are worthy of being saved and entitled to live out the rest of their lives surrounded by people that will love and care for them.
With today's veterinary technology, cats with disabilities are able to live longer, happier, healthier lives. Still, a cat who requires special care is often seen as "broken" by potential adopters and has a much harder time finding a forever home if she ends up in a shelter. While it's true that disabled cats will usually require a higher level of care, attention, and financial resources, adopting one (or more!) into your family comes with unique benefits.
We refer to these kitties as "Extra Special" to highlight that cats with disabilities compensate by giving much more back to their caregivers. Many of us who foster these extra special kitties experience this ourselves.  A special bond is created between human and cat wherein the extra care given is reciprocated by the appreciation given in return.
Meet our Extra Special Cats and Kittens
*More Details coming soon!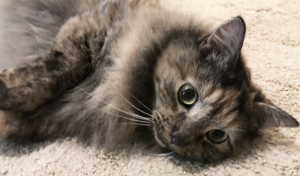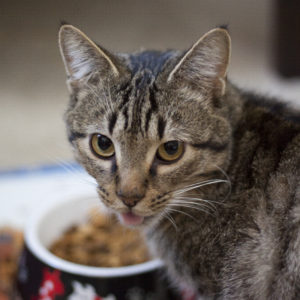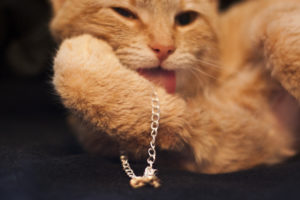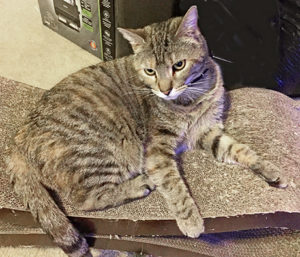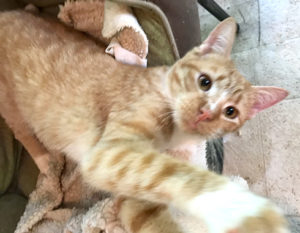 Want to make a BIG difference for a cat but just can't adopt right now?  Become a sponsor!  We really need sponsorships for our Extra Special kitties an they would love to know someone cares about them event if they are still waiting for their forever homes.  It is very much appreciated – and 100% of it goes to directly to the care of our cats and kittens.
Click here for more info and thank you!