It's a Kitten Shower!!!
Join us at PetSmart on July 24, 2021 from 11am-2pm,
or
Drop-off gifts at PetSmart or contribute online anytime!
During our Kitten Shower, you can purchase gifts for our kittens at PetSmart and place them in the Purr Partners Kitten Shower donation boxes at any of the following PetSmart stores (8825 Six Forks Rd. in North Raleigh, 2800 Millbrook Rd. in Raleigh, and 11835 Retail Dr. in Wake Forest), or follow the links below to make a one-time cash donation.  The list below will help you choose the gifts that our kittens need most, or see how far your monetary donation will go!
Best Shower Gifts:

Food

Canned Kitten Food: ProPlan, Fancy Feast, Royal Canin or ANYTHING!

Formula

Powdered Kitten Formula!  (Sold at PetSmart)

Litter
Monetary Donations

PetSmart Gift Cards for Prescription food for sick kittens

Cash allows us to pay vet bills – follow the link to donate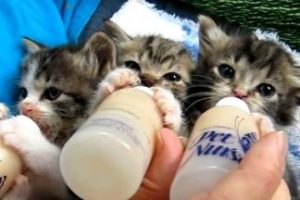 Or see how your monetary donation will be put to good use caring for a kitten's medical or food needs:
A $100 donation will pay for one spay/neuter surgery,  FeLV/FIV Test, FVRCP and Rabies Vaccines
A $40 donation will pay for cases of food for weaned kittens for one month
A $30 donation will pay for formula for an orphaned bottle baby
Or make another monetary donation of your choice
You can click here to go directly to our online donation site, Flipcause.
Thank You for supporting all of the kittens at Purr Partners!