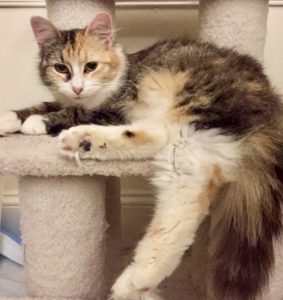 Meet Flower, she was a family pet until her owner decided that using her as target practice was a good idea. Then decided her medical needs were too much and dropped her off at their the local shelter.
Flower is such a sweet, loving girl and even though she must be in pain all she wants is a chance to live!
Her front leg and collar bone are completely shattered and a buckshot, is embedded in her abdomen. She requires surgery and leg amputation before she will be free of the pain and able to run and play again – tripod cats are quite ingenious and nimble and with care, she will finally have the life she deserves. Please help Flower!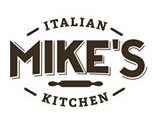 Join us at Mike's Italian Kitchen for a fantastic meal and help us raise funds for Flower's medical care.   Chef Mike Pascarella grew up in Naples Italy, and his newest restaurant, Mike's Italian Kitchen, is known for delicious authentic Italian dishes.
Chef Mike and his team are donating 15% of the entire day's sales to help FLOWER!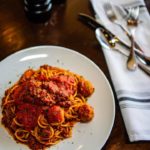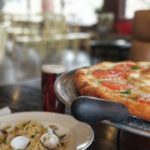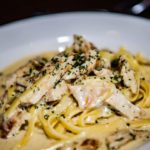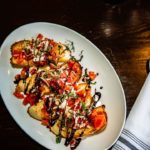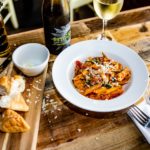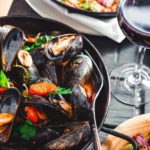 Show them this post or print off the Flyer for Mike's Italian Kitchen to give your server.
Cannot make it on the 23rd? Please consider donating and sharing Flower's story and thank YOU!