GIVE THE GIFT OF LIFE

WHERE IS YOUR HEART


Choose how you want to help!
---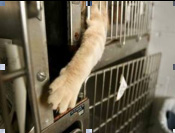 Shelter Rescue Program and General Fund
This is our main operating expense fund and supports our day-to-day activities and provides us a way to care for the cats and kittens that come into our care. Food, litter, vet care, medicine, flea meds, toys, beds – anything and everything to help them and make their lives better. Your donation will help us save more animals from area high-kill shelters and provide for their care. Often shelter cats have suffered in ways that we cannot imagine, and every penny helps them on their road to health, happiness, and adoption! We are an all volunteer organization, so every penny you donate goes directly to our cats. Choose this way to donate and help them all! We are a 501c3 nonprofit, so all donations are tax deductible!
*When you donate, select the "Shelter Rescue Program and General Fund" as the donation designation.
---
Sponsor an Orphan or a Bottle Baby
Orphan Kitten Kit — $125 donation provides: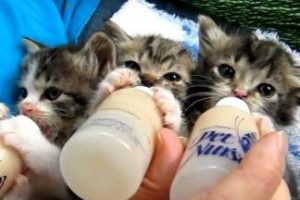 Royal Canin BabyCat dry cat food
Royal Canin BabyCat Instinctive canned food
Initial vet visit
Deworming
Flea Medication
FeLV & FIV Testing
FVRCP Vaccine
1 bed
2 bowls
Small litter box
Box of walnut/wheat kitty litter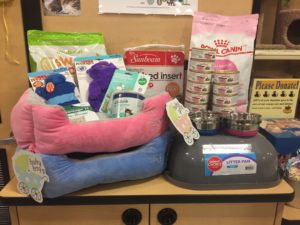 Bottle Baby Box — $175 in addition to all the items in the Orphan Kitten Kit it also provides:
Nursing Bottles
Powdered Milk Formula
Pet Bed Warmer
Cuddle Pet Pal
Thermometer
A&D ointment
*When you donate, select the "Sponsor a Cat" as the donation designation and write in either Orphan Kitten Kit $125 or Bottle Baby Box $175.
---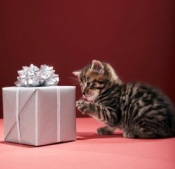 Give a Gift 
Make a donation in someone's honor, and send us the name of the person you would like to honor, and we'll send them a card via mail or email. Give a Birthday Gift, and we'll acknowledge your donation and wish them a Happy Birthday. Tell us how you want to make someone feel special, and we'll help you do it! (Minimum donation $25)
Please send the name and address or email address of the recipient to purrpartners@yahoo.com.
---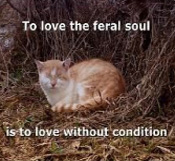 Feral Cat Program
We manage several feral colonies in the area and are always in need of food and money for spay/neuter. If your heart is with the feral, and if you want to help make a difference for those cats that have no one else, here's a way to do it.  When you donate, select the "Feral Cat Program" as the donation designation.
---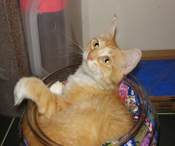 Sponsor a Cat Program
See someone you think is adorable but just can't adopt right now? Why not Sponsor a Cat?   Donate money in this cat's name, and even better – do it monthly! Be a true PURR PARTNER by becoming a monthly sponsor.  You choose the amount! Every cat and kitten is special, but if a story tugs at your heart, then that's your special furry feline friend. Every kitty that has a sponsor will have a symbol beside the picture indicating that someone thinks he or she is extra special!
When you donate, select the "Sponsor a Cat" as the donation designation and write in their name.
---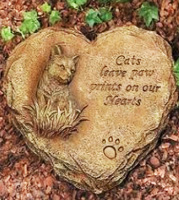 Memorial Program
Honor the memory of your beloved pet. Send us a picture and a brief write up, and we'll post it as a way to help you cherish the memory of the pet you have lost, but also it will be a way to honor that special cat by helping others less fortunate. (Minimum donation: $20 – memorial will be visible on our website for 1 year.)
Please send a picture and a short writeup to purrpartners@yahoo.com when you make your Memorial donation. You should see your Memorial on the website within 2 to 5 days. When you donate, select the "Memorial Program" as the donation designation.
---
Matching Gift Programs
Many employers will match charitable contributions or volunteer hours made by their employees. Review this list to find out if your company has a matching gift program. If your company is listed, request a matching gift form from your employer, and send it completed and signed with your gift. We will do the rest. The impact of your gift to Purr Partners may be doubled or possibly tripled! Some companies also match gifts made by retirees and/or spouses.
---
Or if you prefer, mail a check to:
Purr Partners, PO Box 905, Youngsville, NC 27596
Purr Partners is an ALL volunteer organization and 100% of donations go to supporting and rescuing more cats and kittens.   Thank you for saving a life!