Foster to Adopt
We have some terrific cats who have been overlooked.  When in a cage at our adoption events, they don't show all their wonderful qualities that we witness while in their foster homes.  Often the cats feel nervous or anxious or may struggle from cage stress stemming from their time in a shelter.  It is difficult for them to show how sweet and loving they are in that environment.  Because of this, we offer these beautiful cats through our Foster to Adopt program.
What do we mean by Foster to Adopt? After becoming a pre-approved adopter you will take the kitty home for up to a month at no cost.  Purr Partners will provide the food, litter and vet care.  During the month you will see what we already know —  these are very special kitties that just need someone to take a chance on them!
At the end of the month, you will either complete the adoption for a reduced donation of only $50 or simply return the cat to us.
If this appeals to you, we encourage you to consider one of these very special kitties.  The beautiful babies below are patiently waiting for their special person to come along and love them forever.
If there is a kitty that speaks to your heart please download the Foster to Adopt Agreement and email it to purrpartners@yahoo.com.
---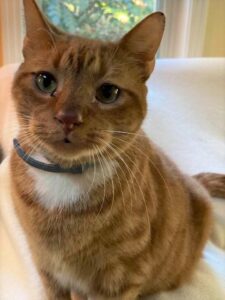 Garth20
Short Hair Orange Tabby with White, Male
DOB 7/19/2016
Garth came to Lee County Animal Shelter in June of 2020.  He was technically an "Owner Surrender", but the person who brought him to the Shelter had found him as a stray, at first decided to keep him, and then left him at a kill shelter.  Garth's time had run out due to overcrowding, and Owner Surrenders can legally be put down at any time.  As with many cats in shelters, Garth was alternatively scared and withdrawn, then friendly and seeking attention.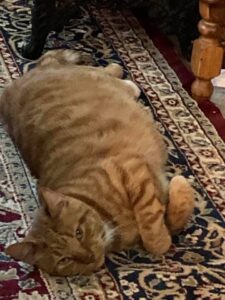 😺After arriving at his foster home, Garth has shown his true personality!  He is affectionate and playful with his foster mother and father.  He gets along well with the small family dog 🐶 and ignores all of the other cats, with the exception of one, and the foster parents think that she is sometimes the instigator 😼and keeps them apart.😺
Garth frequently sits with his foster mother to watch television.  📺  When Garth is tired of being petted, he will sometimes "swat" to signal that he has had enough, but it is not a mean swat.  And when he is getting lost of attention, he will sometimes give "love bites".  He never hurts, but a small child might wrongly interpret this.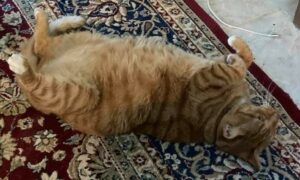 For these reasons, we would not suggest a home with very young children.  Garth eats well (pictures testify to this!) and he appears to be healthy.  He is a handsome guy with a spunky personality who loves being part of a household, and would love a home 🏠 to relax in and be loved.  😻  We think that he would be a wonderful companion to the right person(s).  From Garth's foster mom: "Garth is one of those cats that, if I were not already beyond my legal capacity, I would not hesitate to give him a furever home.  That is the highest compliment that I can pay to a cat."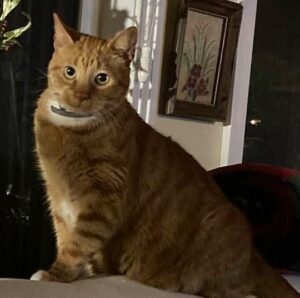 💕 Does your family need a handsome orange hunk like Garth in your life? 💕 If so, download the Foster to Adopt Agreement for Garth and email it to purrpartners@yahoo.com!!  You will have a full 30 days to make sure that it works for you AND for Garth  ❤️
---
Allyson18
DSH, Calico, Female
DOB 4/28/2012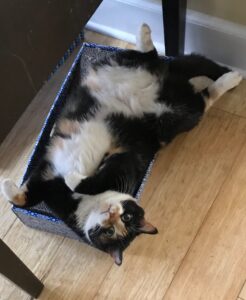 Allyson is a very special kitty girl. 💕 This comical beauty was turned into the shelter because of a painful medical problem that went untreated.
Allyson was rejected by her previous family of 6 years and surrendered to a high kill shelter because she was having urinary issues. Allyson had terrible infections in her bladder and urinary tract.
Allyson has been treated at the veterinary school to control her urinary condition. She requires a life long prescription diet because her body creates bladder stones. There is a medication that helps, some, and she will likely always have problems with urinary incontinence or "leaking." Her foster home uses human or puppy pads to deal with this. Allyson uses the litter box fine but sometimes she has some urine leakage that is unintentional, especially when she sleeps. Her delightful personality makes up for all this!
❤️❤️ On to the good stuff about Allyson! ❤️❤️ We think she is adorable. She is a pretty, unique looking calico with an enormous personality. She is comical, making her foster family laugh almost every day.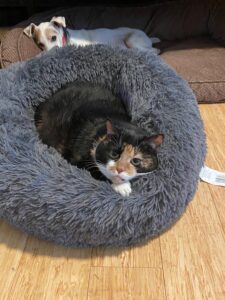 Allyson is afraid of no one; even big and little dogs are no challenge for her. In fact, they are afraid to mess with her!
She marches to the beat of her own drummer and is loving and affectionate once you have won her over. She has big green eyes and a slightly pushed in face. She definitely has a lot of sass which is part of what makes her so endearing. Allyson is truly one of a kind!
Allyson is one of Purr Partners' special kitties that are in our Foster to Adopt program where the potential adopter and cat are given a month trial period before adopting.
If you are interested in our foster to adopt program please complete an application. Allyson would love to meet you! 😽