Cat and Kitten Adoption in Central NC


Our cats and kittens are rescued from high-kill rural shelters in North Carolina.  2021 marks 12 years

of saving lives – and we won't stop until they all have a home!
Come see us at PetSmart! 
*** CHANGES TO ADOPTATHON HOURS (effective December 4, 2021): Starting this iweekend, our volunteers will be at all three PetSmarts on Saturdays AND Sundays from 1-3pm.  Our current hours will always be noted here and on our Facebook page. 
***
Cat and kittens will be in the PetSmart Adoption Centers Wednesday
through Sunday in the inside units.  But during adoptathon hours on Saturday and Sunday,
we have more cats on the retail floor and our
volunteers will be available to answer any questions and do meet-and-greets for preapproved adopters. 
If you are thinking about adopting, we encourage you to go ahead and read our adoption policies and then complete the adoption application at
www.purrpartners.org/adopt
.  It does not commit you to an adoption, but if you are pre-approved and fall in love with a kitty then you will be able to meet and adopt them right away!  

Follow us on Facebook to view all of our cats and kittens!
Cat rescue can be difficult and very sad at times, but THIS picture is what rescue is about, and it makes it all worth it for us!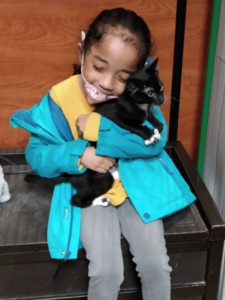 Follow us on Facebook!
Purr Partners Feline Rescue
2021/12/03 @ 16:52
Purr Partners Feline Rescue
2021/12/03 @ 1:42
Purr Partners Feline Rescue
2021/12/03 @ 1:12