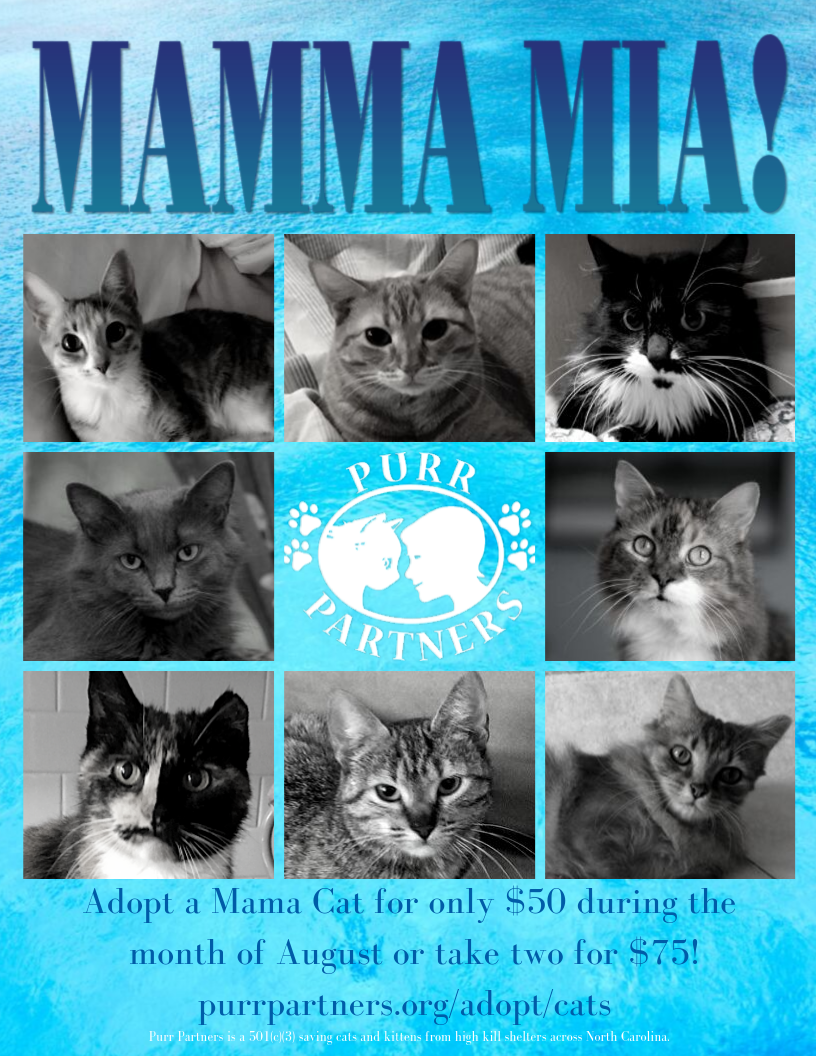 Apply here and give them the loving home they deserve. 
---

BLUEBELLE19
DMH, Russian Blue Mix, Female
DOB 7/15/18
Hey, look at me! I'm beautiful and oh so sassy! My foster mom says that I'm a lot of cat in a petite body. I guess that means that I have my own cattitude but I'm just so cute that I can get away with it with my fluffy fur and big green eyes! I say that I have a kitten personality and love to run, and explore and when you show me a red dot on the floor and I'm on it. I could play for hours with the trackball tower or jump to catch the feather on the string. They will be someone who will patiently give me time to settle and to feel confident in my forever home. I don't really think kids are my thing, and as for other cats… well, not too sure about that either. Dogs are a possibility because well, they're dogs, not cats! I really want to be your beautiful, quirky, loving BFF and I promise to love you forever all you need to do is take a chance on me!
---
CHELSEA17
DSH, Gray & Brown Tabby, Female
DOB 3/8/17
Chelsea is a beautiful little girl with a pink nose and striking eyes. While she likes other cats and gets along with them, she is more comfortable being close to humans.
She will take all the attention you can give her. Chelsea will be cautious at first, but once she knows you and trusts you, she will be a little love bug and a loyal friend.
 She loves to watch the birds and bugs outside a window and will make little-chirping noises when something comes close to the window.  Chelsea will play with any toy you give her, but she especially likes the beam from a laser. 
Chelsea would do best in a calm home where she can feel safe, can accept your love and give you all hers in return.
---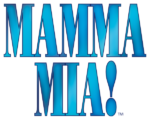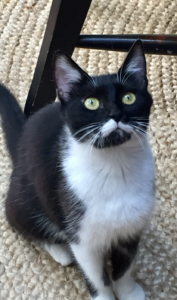 ELVIE19
DSH, Black & White Tuxedo, Female
DOB 8/30/17
This sweet kitty is an absolute dream! She is confident, funny, playful and so affectionate. She is also a stunning beauty! She has the brightest eyes and a gorgeous fur coat that is soft and silky. When Elvie was brought to the shelter, she had obviously had kittens of her own but they were not brought with her. She pined for them so when two orphaned kittens were brought in a week later, they were put with her to see if she would care for them. She took them right in and cared for them as if they were her own. She has finished raising those babies and is now ready for her own home and a family to love her. She would love to sleep on the bed with you or sit in your lap whenever she can. She is good with other confident kitties and gentle dogs. We think she could be good with kids too. She's a very patient kitty.
---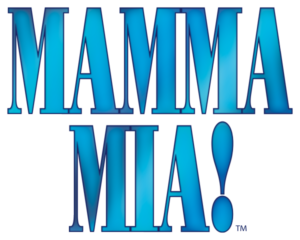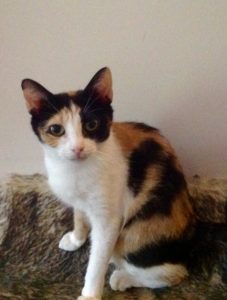 GWEN19
DSH, Calico, Female
DOB 5/1/18
Gwen is a lovely petite little girl who came to Purr Partners with her babies from a high kill shelter. She was a wonderful loving momma cat and now that her babies are grown and ready for their new homes, Gwen is now looking for hers. She gets along well with everyone and is a bit shy at first but quickly warms up and likes to be where she can be with you. She likes to snuggle on the bed at night and enjoys belly rubs and baby talk. She is very low maintenance – not picky with her food, plays with whatever is around and really just enjoys napping in the sun. She would make a great addition to a quiet family that can appreciate her gentle, quiet nature.
---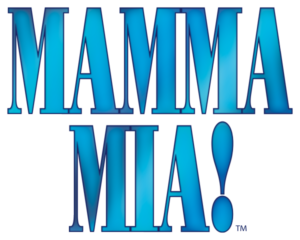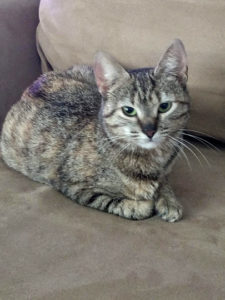 GWYNNETH19
DSH, Torbie, Female
DOB 4/1/18
Gwynneth is such a love bug you just want to cradle in your arms and stare at that cute little nose.  She came to us as a mommy, hard to believe given how tiny she is. She loves to head butt to get your attention, and then do her biscuit making dance to let you know you are rubbing her chin just right. She shows off her karate moves chasing lasers and the occasional fly. She was pretty timid at first and would try to run away but then hear the snack bag, do a 180, and come running straight back, It didn't take long before she was snuggling with her foster mommy so if you're looking for a movie night partner in crime, Gwynneth is the perfect match.

---
KACHINA19
DMH, Dilute Torti, Female
DOB 02/15/18


 Daily Medication
Affectionately called Little K by her foster mom.  The name Kachina is of Native American descent and is a deified ancestral spirit in the mythology of Pueblo Indians."
This tiny girl is full of spirit and will bring anyone who loves her a lot of love and many blessings. She will snuggle, give head butts and purr continuously. She will follow you around just to be near you.  She enjoys playing with the kitties in her foster home and gets along just fine with the older and gentle Pomeranian dog in her foster home. Kachina is a confident kitty and would also be happy as an only pet if given attention, interactive toys and lots of love!
When Kachina was first rescued, she was malnourished, severely dehydrated and would not eat like a normal kitty, she had very little energy and had never learned how to play. But her little spirit wanted a chance to live and this special girl was still a love bug through it all.  With patience, medication, finding food that she liked and lots of TLC, she has gained weight and is a happy, funloving and energetic girl now! She may need to take medication for the rest of her life,  but that is not a difficult task with this little one, she sits and opens her mouth like a perfect little angel.  
There are over 400 kachinas in the Pueblo culture but there is only one Little K Kachina!  You will have a treasure should you decide to give this loving girl her forever home. Please consider giving this sweet little one the loving forever home that she so longs for and you will be rewarded with this treasure of a kitty, she is such a doll! 
---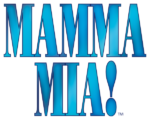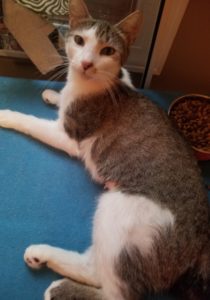 KAILEE19
DHS, Brown & White Tabby, Female
DOB 4/20/18
I am a sweet young mama cat with lots of love to give. Despite an injury to my tail, I birthed and loved on my kittens until they were grown. Now, it's my turn for a forever home. My tail has completely healed and sometimes I even wag it like a puppy! I am so cuddly, calm, and ready to meet you. I would do best in a quieter home with older children or no children. I have been around other cats but prefer my own space.
---
LUNA
DSH, Blue Tabby, Female
DOB 3/1/15
When Luna was rescued she settled in quickly. She enjoys playing chase with the other kitties, can type, send emails and do online shopping! She loves attention and will crawl in her foster mom's lap, gaze into her eyes and then wash her face. Luna is looking forever home full of love and cuddles, could it be yours? 
---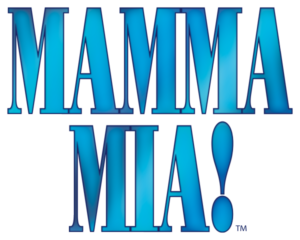 MANDARIN18
DSH, Orange Tabby, Female
DOB 5/28/17
My foster mom calls me Mandy Candy and it suits me down to the ground. I'm a sweetheart of a cat! Being orange, Mandarin is a great name for me, but Mandy is more my personality. When I want your attention, I chirp and trill and will flat out ask for attention with a gentle head butt. I'm waiting at the door for my humans to come home every day and that's a great time of day for me. I'm on the bed all night and near my humans all day. I'm not a lap cat, but I'm always there. When you get up to do something, I get up and go with you. If you're sitting at a desk on the computer, I'm on the desk near you or laying on the floor next to your chair. I have a heated cat bed on the desk and that's one of my favorite places. But I also have a playful nature. I gallivant around the house, I love all kind of toys, and of course, watching the world out of windows. I might not be a kitten anymore but I still have a lot of kitten in me!
---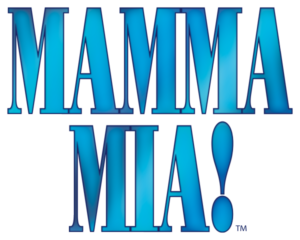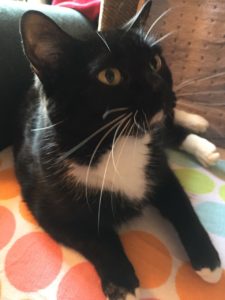 MITSY19
DSH, Black & White, Female
DOB 10/21/12
Hello, my name is Mitsy. I am about 6 years old and am a very tiny tuxedo cat who loves just hanging out. I am very sweet and playful too. My favorite toys are crinkle balls and lasers. I have been living with 2 dogs, another cat, and a teenage girl. I get along great with them. I am looking for a place that is a little less busy. My current foster home rescued me from a hoarding situation at 6 months old, so I am ready to downsize my family life.  I am great about using the scratching post and  I am very fussy about my appearance.  I even allow my foster mom to trim my nails weekly and am pretty good at sitting still for her.  I would also do fine as an only cat or a companion to another cat or dog but I do love being the princess. I would be a great addition to a family who has older children and a pet who needs company.
---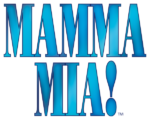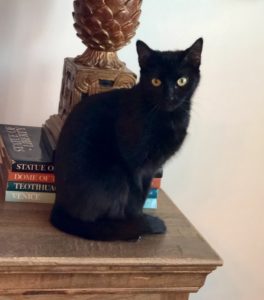 NIGHTSHADE19
DSH, Black, Female
DOB 2/14/18
Nightshade is a sweet and loving young cat. She loves to sit on the screened porch and watch the birds and squirrels and nap in the sunshine. She also loves to be picked up for some snuggles. She always greets her foster family at the front door when they come home. As sweet and playful as she is, Nightshade is a total diva and would much prefer being an only kitty in the house.
---
OLIVIA18
DSH, Gray Tabby, Female
DOB 5/11/17
Olivia is so precious.  She was turned in to a high kill shelter with four of her own babies and one orphan that the shelter had put in with her to nurse.  She was such a good momma, and she took care of the orphan as if he were her own.  All of her babies are older now, and it's time for Momma Olivia to find a forever home of her own.  She is a quiet, gentle girl who loves to be petted.  She gets along with other cats and kittens and is not overly demanding.  She'd just like a home where she can have a soft bed to curl up in, a window to look out of, and someone to love her.  Could that home be yours?
---
RUE18
DSH, Black, Female
DOB 8/29/16
Rue is a friendly girl with lots to say!  She has an opinion about everything and loves loves loves attention. As you can see she has striking eyes and shiny black fur and along with her great personality she makes a delightful kitty.  Rue would love to have a home of her own and hopes that she will get her forever home soon as she has lots of love to give a very special person.
---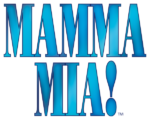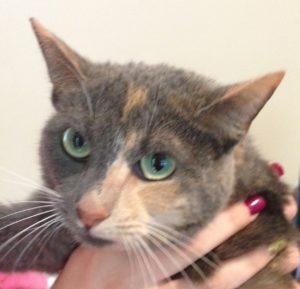 SANGRIA
DSH, Dilute Calico, Female
DOB 3/20/14
Sangria has been in foster care her whole life. Her mother was rescued by Purr Partners and promptly gave birth to 5 kittens. Sangria is the only one left.  She was the shyest out of her litter and remains reclusive with people. She gets along, well, with other cats and has been with other cats her whole life. She is a beautiful, unique looking girl with vivid green eyes who has, quietly, been overlooked due to her timid nature. We think that Sangria would do best with someone that has experience working with shy cats or a patient person who is willing to work with her and accept her for who she is. We never give up on a cat, so, if you are that exceptional owner, who can appreciate beauty through the imperfections, please contact us about possibly adding Sangria to your home. She'd also be a good companion for a lonely cat.
---
SHADY LADY19
DLH, Gray, Female
DOB 7/19/13
Shady Lady is a big old sweetheart! Her green eyes are set off by her plush, blue-grey coat. She loves affection on her own terms and doesn't like to be held. Her favorite hobbies are chasing a ribbon toy, lounging, and sunbathing on the screened porch. Shady Lady is social and will seek out her humans so she can spend time in the same room as them. She sleeps on the foot of her foster mom's bed. When she's extra happy, expect head bumps and cheek-to-cheek rubs from this regal lady. As she is a true queen, Shady Lady would do best as an only pet.
---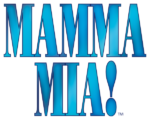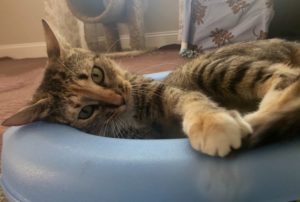 TALLULAH BELLE19
DSH, Torti w/White, Female
DOB 7/1/15
Along with her beautiful name and exotic good looks, Tallulah Belle has a big personality. She loves hard and plays hard and is more than happy to chase a toy. She loves to play with the other cats, then flops over to enjoy some face and ear rubs. She loves to sleep with her foster family and will purr the night away, though occasionally needs to be reminded not to grab feet!
After being surrendered to Purr Partners, Tallulah needed some time to rest and recuperate. She was immediately affectionate and has enjoyed all the love and attention from her foster family, as well as plenty of opportunities for food and naps. While she limps from an old injury that no longer hurts, she doesn't let it stop her. She is now feeling great and looking for her forever home that will treat her like the Princess that she is!
---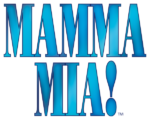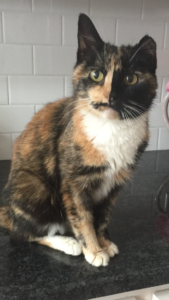 TANA19
DSH, Torti w/White, Female
DOB 7/4/11
Front Declawed
This beautiful lady was living the good life…until she got sick. And then her family didn't want her anymore. So they took her to the shelter and that's where Purr Partners stepped in. We brought Tana into our program and got her to the vet right away to see what was going on with her. She was very thin but had a great appetite. She had no other noticeable symptoms. We were certain that it would be her thyroid which we could fix with surgery and she would be as good as new. After a thorough exam, the vet determined that it was not her thyroid. Her lab work was normal, yet she continued to eat very well but remained at her weight of just over 6lbs. The most likely diagnosis for Tana is intestinal lymphoma. Other than being thin, you would never know that she is sick. Her prognosis right now is good, but anything can happen. She is not currently on any medication but could require daily steroids if her appetite decreases. Tana could live for many years. It's impossible to predict. She is so loving and just wants a warm lap to snuggle in for a nap. She is front declawed but will still make biscuits and use the scratching post. She is not a huge fan of other cats as she seems to be frightened of them. Without her claws, she has no defenses so that could be why. She seems fine with quiet dogs. This gorgeous girl would love to live out the rest of her days in a quiet, loving and patient home where she will get to enjoy being pampered. As a hospice foster, Purr Partners will continue to cover any medical costs for Tana for the rest of her life. Please consider opening your home and your heart to this very deserving girl. She will reward you with so much love.
---
TAPIOCA18


DSH, White w/ Calico, Female

DOB 10/1/16
Tapioca is a friendly petite cat with a personality like no other! She walks up to just about anyone just to say hello and will follow you around just for the company. She wags her tail nonstop and chases it like a dog. Although she doesn't like being held for very long, she loves being anywhere people are. Tapioca gets nervous when she hears dogs, but she's great with kids and is very affectionate. If you're looking for a funny loyal cat to spend time with you, Tapioca's your girl!
---
TIA19
DSH, Tuxedo, Female
DOB 10/15/18
Meet the tantalizing Tia…oh…Mamma Mia! Isn't she gorgeous – all dressed up in her tux complete with that purr-fectly placed tiny mustache! Ooh-la-la! This beauty is fun-loving and playful, always up for a good time and will keep you laughing all day.  But don't worry….it won't be long before she snuggles up for a cuddle…she may even make you a batch of biscuits if you play your cards right. Tia says #takeachanceonme and be ready for non-stop fun and lots of love!
---